Introduction
In this post I will use the autoethnographic methodology to analyse my experience of Kawaii Metal, as related in the week 5 podcast 'Discovering Kawaii Metal'.
The main methodology used will be personal narrative, which will be accompanied with further research on the topic of Kawaii Metal. Using this research, I will critically analyse my experience, in terms of my own personal context, and how the experience changed myself, or led me to any epiphanies.
Definition of Kawaii Metal
One definition of kawaii metal (cute metal), is a genre which blends elements of heavy metal and J-Pop. This is done by combining the music of heavy metal, such as heavy electric guitar, and a powerful drum beat with J-Pop melodies, and a Japanese idol aesthetic.
A Japanese idol usually refers to the young stars of J-Pop, that are marketed specifically for their cuteness, good public image, and role model ability.
Nothing that relates to grungy, drinking and smoking, tattoos and violence that is often associated with metal, heavy metal, or death metal music, either in Asia or elsewhere.
The 'cuteness' of the main singers often lead their lyrics to be less hostile or depressing as those of other heavy metal genres.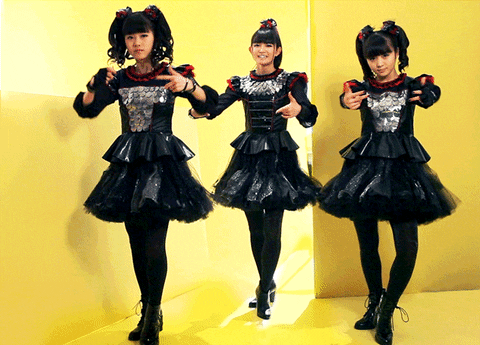 Background Research of Kawaii Metal
Babymetal are credited with the invention of the kawaii metal genre. This is something that I was entirely unaware of until this research. Perhaps if I had known that my first engagement with kawaii metal was with the inventors of it, it would have shaped my perception of the experience differently.
Their first album was only released in Feburary 2014, so this is a genre that is still barely getting started, one that only began in my last year of high school even.
But since then the genre has grown to include bands such as Aldious, BiS, Deadlift Lolita, Doll$Boxx and Ladybaby.
Which is especially interesting as I did not listen to any of these artists' songs. The YouTube mix that I chose was clearly off a bit, but going off what I do know about the genre, I will continue with the belief that what I did listen to was 'kawaii metal', especially Band-Maid.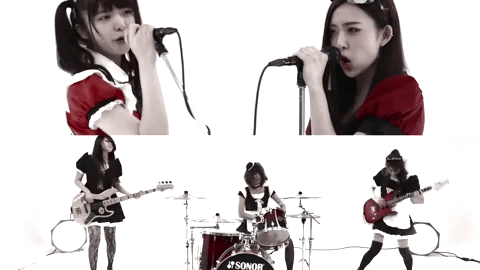 My Cultural Background
My cultural background is about as Australia as you can get. My family goes back 4 or 5 generations of Australians before I can trace back to being most likely, England and other European countries.
I have been overseas only once, and it was only 2 months ago, and I only went to European countries. So I have never been to Asia, or specifically Japan, although I do wish to go.
Before this experience I had only listened to Babymetal's Karate on Triple J a handful of times. I have never heard any other J-Pop or other Japanese music, although I am familiar with K-Pop.
My taste in music focuses on alternative rock, with a specific focus on 90s- mid 2000s rock, mainly Australian, American, and British.
This means I went into this experience with almost no understanding of the genre, or knowledge of what I would be hearing.
Obviously a lot of people are also unfamiliar with the genre.
Analysis
It is clear from the podcast that I was not expecting the diversity of the genre of kawaii metal. With such limited experience with it, I was expecting a recreation of the one song I had heard of the genre.
This was obviously a failed assumption.
I was also not prepared, and thus confused, for how much a few of the songs sounded like the early 2000s rock that I enjoy listening to so much already.
This connection to my own personal past and understanding was quite shocking, and has definitely led to my new perception of the genre.
Upon reflection, as I had narrowed down the scope of music possible I was not expecting to enjoy the music that much. I am now aware of how edgy, rocky, punky, and gothy the genre can be, all the while still firmly being kawaii metal.
But since it brought up so many connections to my own favourite genres, my initial assumption was proven wrong, and as you can hear throughout the podcast, I quite thoroughly enjoy listening to the music presented to me.
Epiphanies
The only real epiphany I can attest to in this experience, was an epiphany of my own limited assumptions. I discovered the diversity of kawaii metal, and more importantly, I discovered that it was something that I liked listening to, despite not understanding the words or context.
Thus I am set further to investigate this genre, and discover exactly what it means, and what it can offer.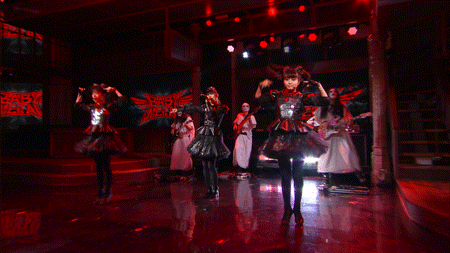 Conclusion
Overall I would consider my experience a success. The only thing I would change would be researching specific kawaii metal bands first, then listening to their songs, rather than the YouTube mix. Also I hope to find further secondary research on the genre, but as it is so new, I am not particularly hopeful.