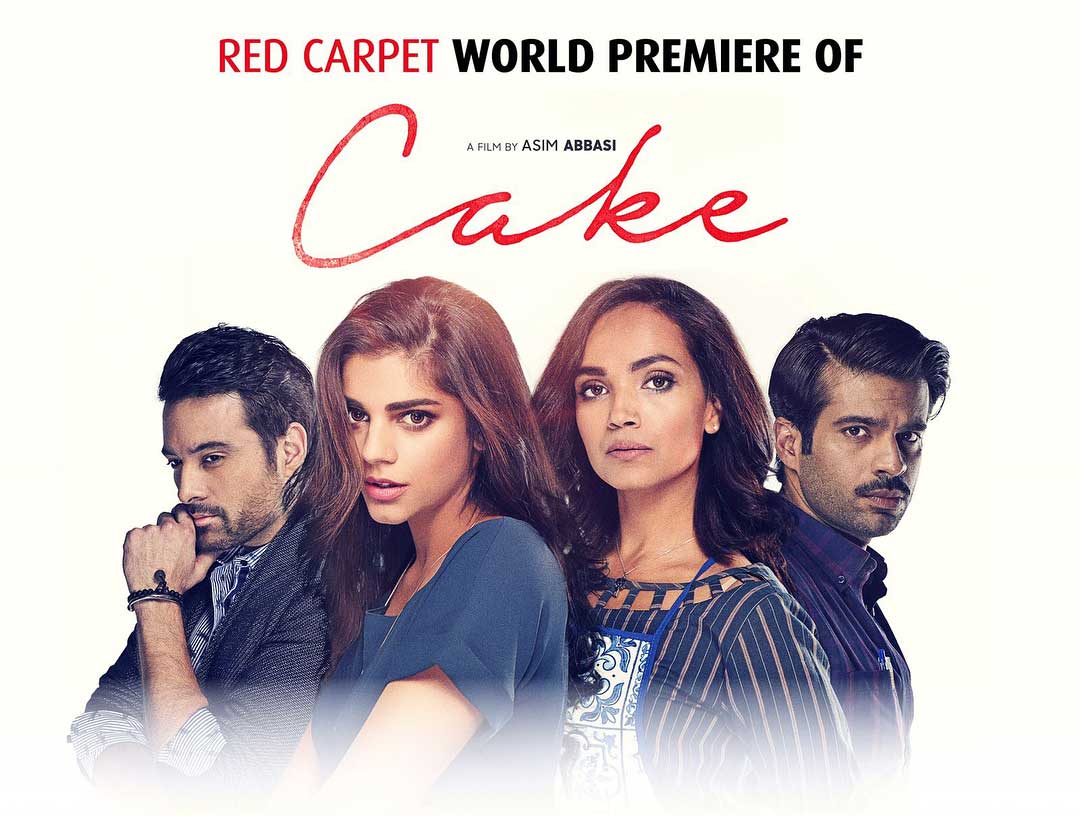 This week's film is Cake which was directed by Asim Abbasi in 2018 and this movie is categorised as emotional on Netflix. This film is really difficult to follow its story unlike the other two previous films, Love for Sale and Furie, and this my personal impression may be correct because I saw some similar comments on Live-tweeting. On the other hand, I enjoyed this film in the aspect of its theme that is love, family, and loss. Those pieces came up in my mind when I watched them.
To make sure I understand Cake, I would like to analyse the details with my personal experiences. Again, this approach is a part of autoethnography that is defined as "an approach to research and writing that seeks to describe and systematically analyze personal experience in order to understand cultural experience" (Ellis, Adams, and Bochner 2011).
This film, Cake focuses on "women" separately from three main themes that I mentioned above. Regardless of family stories, there are women in every scene and they are surrounded by strong emotions such as sadness, confusion, anger, and so on. According to my research about Pakistan's culture that is about men and women, it is summarised "women are subordinate to men, and that a man's honor resides in the actions of the women of his family" (Blood 1994). So this film seems to overturn the stereotype because the women in the film are not hesitant to argue with men. What I got strong impressions of the film is when they were together even though they had battles within siblings. I have never experienced those kinds of arguments with my family so it is difficult to imagine how they were feeling but I could say it did not mean they wanted to mess up and end up their relationships. They have compassion and sympathies at their bottom of their mind basically but they do not know how to express themselves with their own words. Those scenes remind me of my family at the same time. My family has never battles but they are easy to misunderstand especially when they face some unescapable things such as parental care and decision of children future.
To support their lack of communication, some songs are used as background music and each song has messages that can tell each members' feelings instead. I believe songs have kinds of spiritual power that can stay by your side whenever you listen to music and what I like to do is jumping into the songs to heal myself. I can say this feature worked out for the film because many people reacted to songs especially when they sang for their mother who lies on her bed. Thanks to those songs, I could read their feelings and avoid being totally lost in my position so I imagine the intentions of film producers are to leave room to think and catch the clues by songs. 
Lastly, I would like to mention the title "Cake". Honestly, I could not understand why the film is titled Cake even though some scenes used cakes.
However, this article gave me the answer. It said "Cake. It comes in different shapes and sizes, colours, and textures. The icing on top can often conceal what lies underneath, or whether the cake is actually as delicious as it looks. Quite like families. They are always around, whether physically or in spirit. Each one is different, but they are all familiarly comforting when enjoyed in small slices" (Datar 2019). When I read these sentences, all my questions are solved so it is important to think about the characteristics not only the objects. 
References:
Blood, P 1994, 'Men and Women, Gender Relations', Pakistan: A Country Study, viewed 21 August 2020, <http://countrystudies.us/pakistan/36.htm>
Datar, S 2019, "Cake' review: This Pakistani drama slices past stereotypes to create a compelling tale', The NEWS Minute, 31 May, viewed 21 August 2020, <https://www.thenewsminute.com/article/cake-review-pakistani-drama-slices-past-stereotypes-create-compelling-tale-102767>
Ellis, C, Adams, T.E, and Bochner, A.P 2011, 'Autoethnography: An Overview', Forum: Qualitative Social Research, no. 1, viewed 21 August 2020, <https://www.qualitative-research.net/index.php/fqs/article/view/1589/3095>