This week's film failed to compel me as strongly as the previous two films Love For Sale (2018) and Furie (2019). Perhaps this is a result of the difficulty of the live tweeting exercise, as one experiences physical strain fluctuating endlessly between subtitles and tweets whilst attempting to follow a convoluted plot with pacing issues. Maybe the cultural practices depicted in the film were too alien to my own that made me lose my focus, and engaging in my role as a "participant observer" proved difficult because of this. Or perhaps my disinterest stemmed from an overwhelming sense of fatigue, after all even an English language two hour radical genre shifting experience can leave me drained rather than elated. Assim Abassi's Cake (2018) defies categorization, shifting between romantic comedy, thriller, drama and sprinkled with moments of romance. But perhaps this is in itself a metaphor for the inner turmoils of family; after all, the familial unit is a shared experience, bound to elicit different responses from different members as challenges arise. Despite my mixed reaction to the film itself, I yearned to learn more from what I was shown.
Talk of expiry dates on women is annoying me immensely #bcm320

— Rhys_Testa (@blacclodge) August 19, 2020
One concept explored to a greater extent by Cake is the destruction of accepted gender roles. Upon further research, Pakistan is clearly a patriarchal society, wherein traditional gender roles are expressly defined by cultural practice and recognized nationwide. This includes limited roles for women outside of child bearing and housekeeping, whilst men are tasked with bearing heavy labor and assuming a breadwinner position (Sayed Saleem, 2019). Naturally, my opinion is influenced by academic, political and social environments that place a great deal of emphasis on gender equality. Therefore to me, it was refreshing to see a Pakistani work of art challenge this order by placing the women in the narrative as the decision makers, bosses, and protagonists. The film's action is almost entirely driven by female ambition vs cultural and societal expectation, wherein a 'strong woman' is defined not by their argumentative nature, but rather how their relationship to men and their personal love lives are secondary to their personal ambitions. The film is layered heavily with bold yet nuanced depictions of feminism that I particularly appreciated.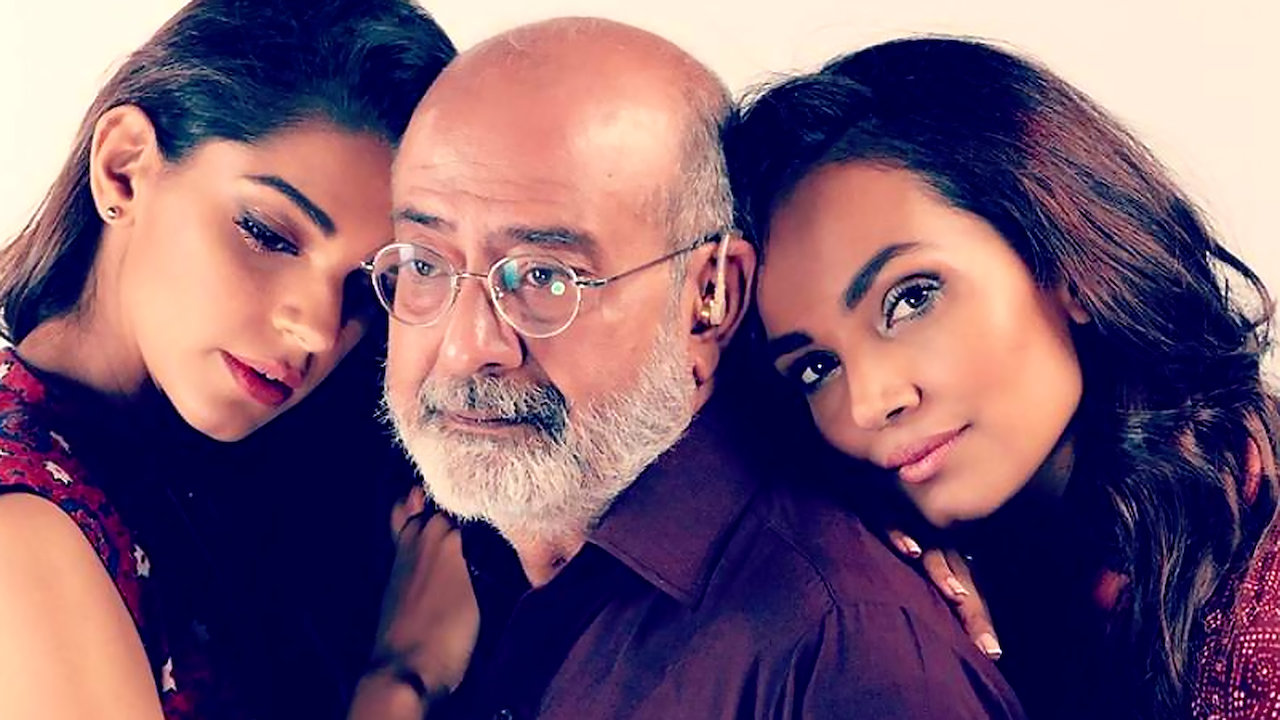 A man suppressing his emotion (as is common, particularly in instances where someone is forced to be the "rock" of the family through difficult times) breaking at the thought of potentially losing his wife. Again, family above all else #bcm320

— Ben Floyd (@TheeFloydy) August 19, 2020
Conversely, the film makes a point to highlight the femininity of men by portraying them as inherently emotional and sensitive, and as equally ineffectual when faced with conflict. The former is represented by the father Abba's journey as he is forced to watch as his wife succumb to the unforgiving curtain of time and old age. The latter by the brother Zain, whose suggestions are constantly ignored throughout the film due to his absence and perceived lack of commitment to the family. Finally, the character of Romeo eschews the traditional female-carer role by taking the position of family nurse, a concrete and direct defiance of established gender roles. I initially believed a film as 'radical' as this was to be met with a mixed reception among film reviewers in Pakistan; a reaction not necessarily stemming from an Orientalist perspective, but rather a cynical one. However, I was pleased to discover that the film was received exceptionally well in it's country of origin with many reviewers praising the "approach to realism" (Saraswarti Datar, 2019).
So perhaps this film represents a generational turning point, and the reevaluation of family and societal values in Pakistan? As within the film itself, time is a factor of utmost importance, and films in the vein of Cake should be considered important for the challenges they pose to established order.
References
Ellis, C., Adams, T.E., and Bochner, A.P. (2011) 'Autoethnography: An Overview', Forum: Qualitative Social Research, 12:1. Available at: http://www.qualitative-research.net/index.php/fqs/article/view/1589/3095 [Accessed 16/08/2020]
Saleem, S. (2019). Patriarchy in Pakistan – Daily Times. [online] Available at: https://dailytimes.com.pk/478561/patriarchy-in-pakistan/ [Accessed 19 Aug. 2020].
‌Abbasi, A (2018). Cake. [online] IMDb. Available at: https://www.imdb.com/title/tt7715988/?ref_=tt_urv [Accessed 19 Aug. 2020].
‌Datar, S. (2019). 'Cake' review: This Pakistani drama slices past stereotypes to create a compelling tale. [online] Available at: https://www.thenewsminute.com/article/cake-review-pakistani-drama-slices-past-stereotypes-create-compelling-tale-102767 [Accessed 19 Aug. 2020].
‌Image Credit: Netflix.com. (2019). Cake. [online] Available at: https://www.netflix.com/au/title/81110389 [Accessed 2 Sep. 2020].
‌