The Critical Millennial
If you're looking to follow the journey of a below-average dad who must save his daughter from a four-legged fish monster, then boy do I have the film for you.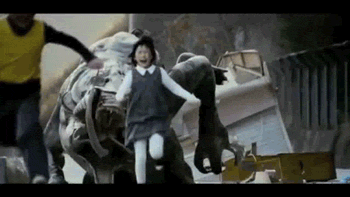 'The Host' is a South Korean film directed by Bong Joon-ho. A film, that I would like to express my genuine admiration and simultaneous disgust for. While I was disgusted by the slimy and sinister fish monster, I couldn't help but feel charmed by the way the film never took itself too seriously in its ridiculous plotline, often injecting humour through the stock characters. I was even more delighted by the way the film clearly communicated political messages.
This was my first experience with live-tweeting and watching a film at the same time. Unfortunately I didn't manage to churn out more than a few tweets as my phone died within the first half hour. Without further ado, here are my…
View original post 260 more words